Paxton Greens
Christmas Trees | Wreaths

Christmas 2020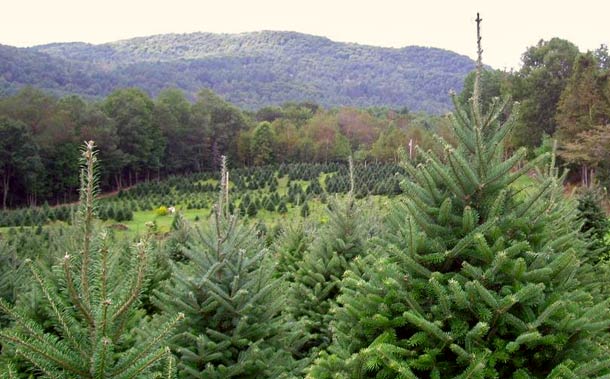 Wreaths
We make wreaths and garland with our own Fraser fir brush, and Donna makes bows in a wide variety of colors. With some advance notice we can craft wreaths to your individual wishes - call or email.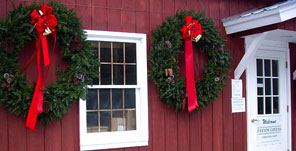 PAXTON GREENS is a family-run Christmas tree farm in Cuttingsville (Shrewsbury), Vermont. We welcome visitors and families to select and cut their own Christmas tree. For those who shy away from the do-it-yourself experience, we always have some pre-cut trees available.Our trees are balsam fir and Fraser fir, plus a few nice white pine.
In light of the COVID 19 pandemic, the National Christmas Tree Association has issued Best Practices Recommendations for choose-and-cut Christmas tree farms, and we will follow these practices as closely as possible.
Please plan to wear masks and maintain distance in crowded areas, particularly around the shaker and netters. We do not wish to be COVID police, and request our customers show respect and consideration for others.
We will be open on Friday, Saturday, and Sunday from 10 AM til 4 PM for four weekends from Thanksgiving til December 20.
During the week we will be open from noon til 4 PM by appointment in hopes of reducing congestion on weekends.
To the greatest possible extent, all transactions will be by credit/ debit card, and will be conducted outdoors in the parking lot. Checks will be welcome to minimize the need to handle cash.
We apologize, but this year the building will be closed to the public: there will be no cider, no wreaths displayed, and no portable toilet
Wreaths: MAJOR CHANGE. Our usual wreath maker was unable to secure his work crew, so all our wreaths will be made by our own staff, on-site. Wreaths and garland will be available by pre-order only. Please call or email with your wishes. Wreaths will be made with the freshest greens as late as possible, but please contact us as soon as possible so we can plan our work schedule.
The tractor and trailer may be available for bringing trees in from the field, but no human passengers. Availability of a full staff is yet unassured, so you may need to prepare for some personal effort (good exercise for teen-agers).
We will have a greater than usual number of pre-cut trees available in all sizes. These all will be our own trees, cut as fresh as possible.
Assistance in securing trees on, or in your vehicle may be severely limited, so come prepared. We will still have plenty of twine. There are several You Tube videos about tying trees on your car.
Thank you for your continued support, and best wishes for a safe holiday season
Directions: Cuttingsville is on Route 103 between Ludlow and Rutland. From 103 turn onto Town Hill Road, go 1/2 mile (over the railroad tracks), take first left onto Stewart Lane. Telephone: we are not listed under Paxton Greens - see Reay Russell & Donna 492-3323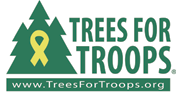 We support Trees For Troops
Russell and Donna Reay
97 Stewart Lane
Cuttingsville, VT 05738
802/ 492-3323